SuryaEM2.5D is EMF calculator and compliance manager designed to manage your large number of BTS sites. It is ideally suited for national telcos regulators, network operators, EMF certification agencies and their subcontractors.
SuryaEM 2.5D suite will be installed on cloud based server allowing an online platform for various network operators to do the EMF Compliance process and for audit processing for the regulators. The suite simplifies the EMF Compliance process flow by automating the 3D EMF Simulation reporting process from basic site layout in 2D.
SuryaEM Web is an online application where network operators can upload site data, locate the site on google maps and draw basic layout of the site in 2D.
SuryaEM Web application stores all the information you need for carrying out EMF compliance assessments. The information is stored in a secure central database, which can be shared across your whole compliance team.
SuryaEM 2.5D web stores and features:
Admin information, such as site ID, site name, address etc.

Geographical information like lat/long and verify location on google maps.

Select Antennas from database and provide necessary technical information like tilts, power, azimuth etc.

Create site plan in 2D on maps or floorplan, and sweep them into 3-D.

Easily position objects like tanks, LMR or basic shapes

Batch import of site parameters with details of parameters like antenna, site, etc.

Hierarchical team management with user rights for compliance accessor, engineer and telco admin.

Site assignment management to team and track of progress of compliance work.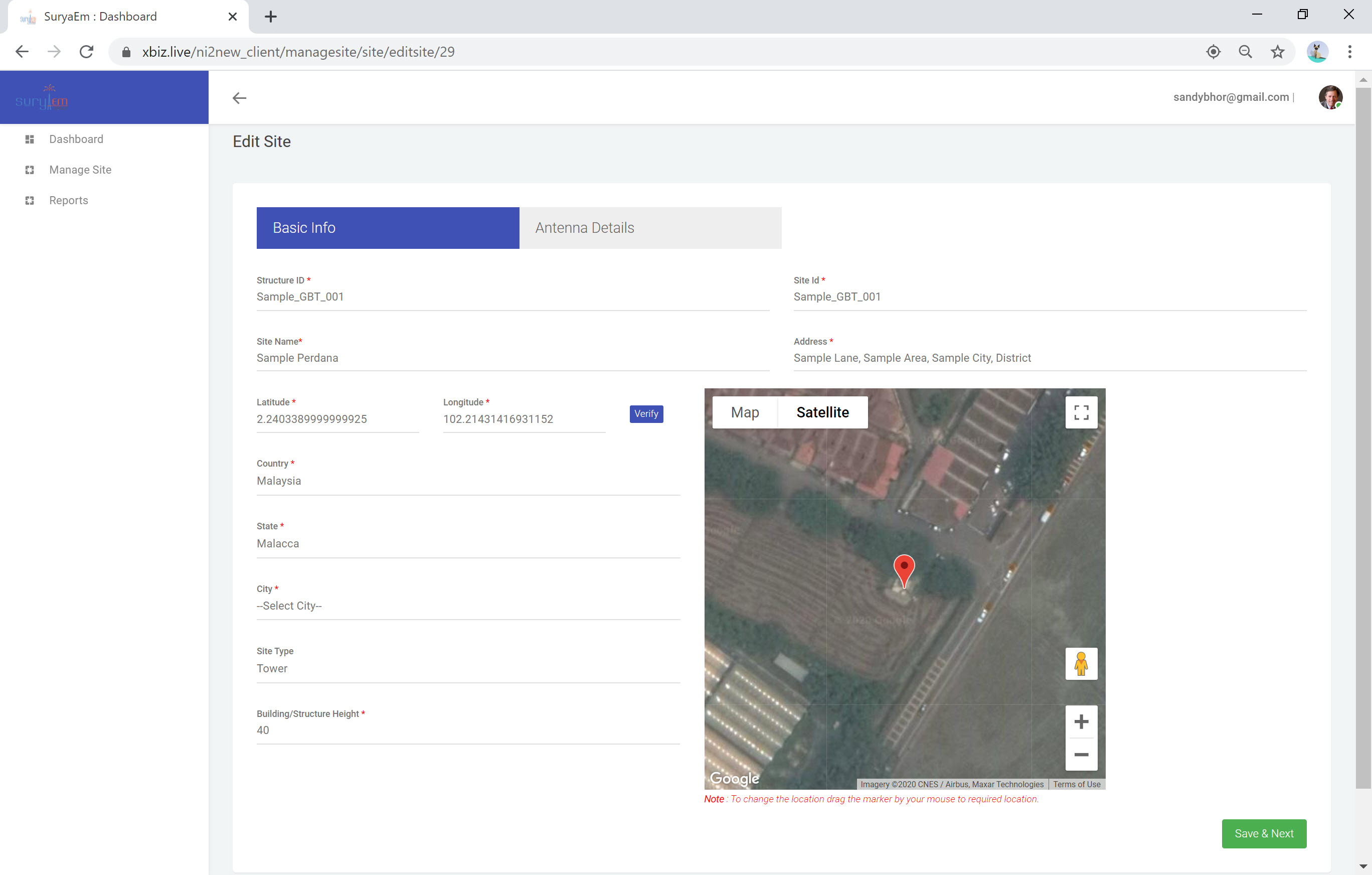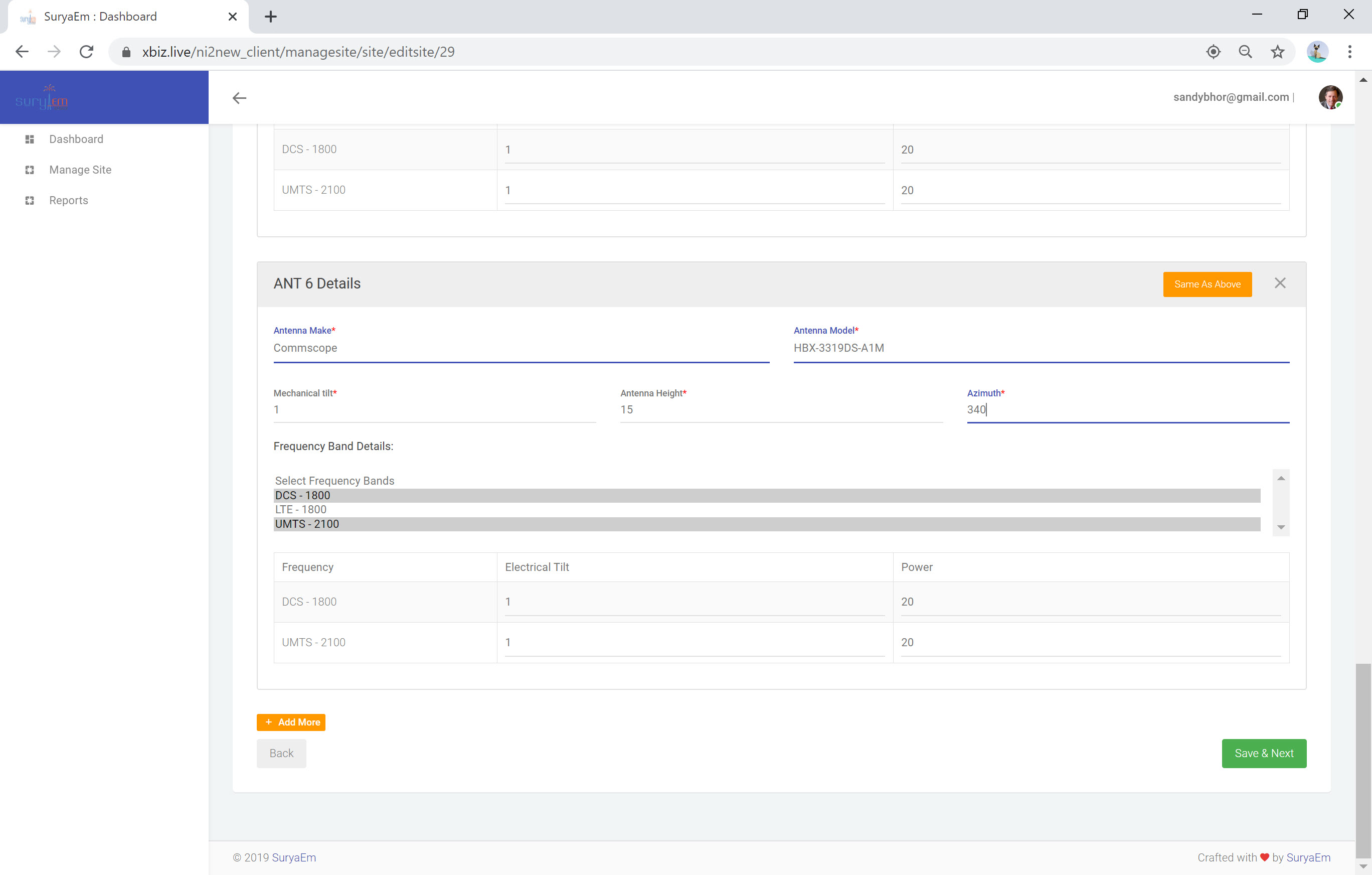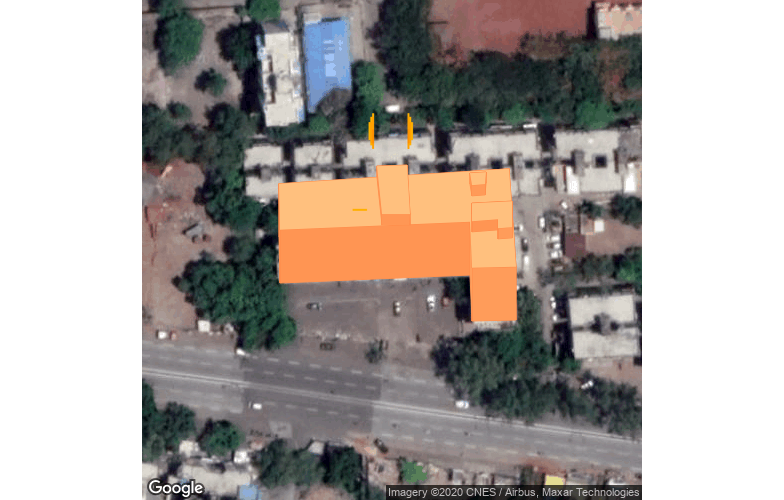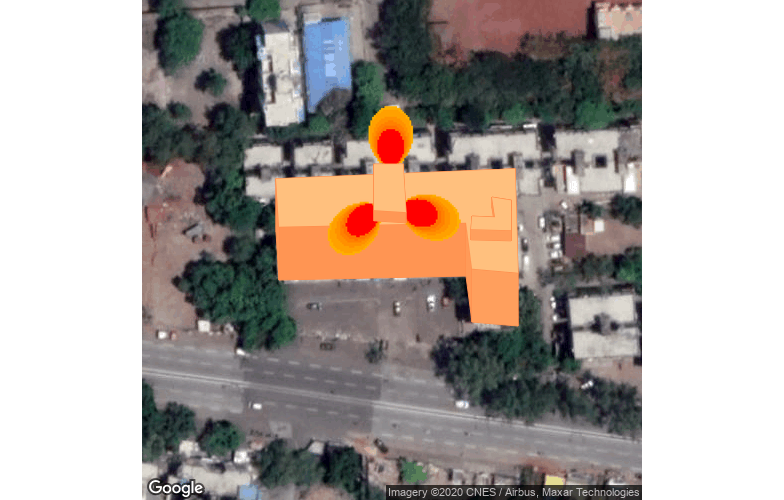 SuryaEM Engine is based on Cylindrical Spherical Computation algorithm with its Uncertainty Analysis (as described in IEC 62232 standard). The SuryaEM Engine can determine public and occupational non-compliance zones (exclusion zones & orthoslice) very accurately and displays them in 2-D over a 3-D model.
SuryaEM Engine is validated for its computations, in line with prescription results from IEC 62232 standard.
Calculations of exclusion zones and Orthoslice

Loads your antennas parameters from inbuilt library of antennas

Works with many antennas of different technology bands of 2G, 3G, 4G/LTE

Take care of multiple antennas on site, at different location, and heights

Gets your calculations in as little as a few seconds

Automatic inclusion of Uncertainty on selection based on Confidence Interval of CI 95%, CI 80%,CI 50%, CI 20%, CI 5% or no Uncertainty.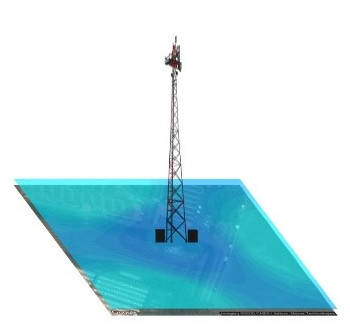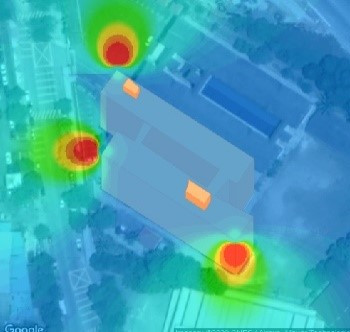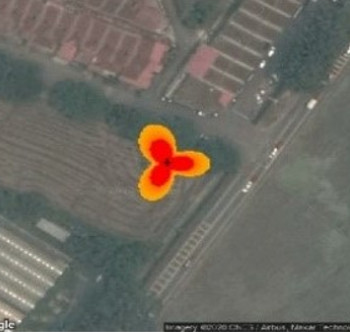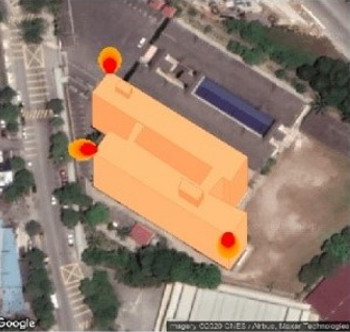 SuryaEM Reporter with automated EMF Report Generation feature will generate online 3D EMF Simulation reports based on the selected reporting template. It makes use for all details provided by database and generates reports as be user templates.
enerate EMF compliance reports for public as well as occupational purpose.

Report generation can be customized as per user defined template.

Provides control measure and can be documented with signages.

Illustrates 2D orthoslice over a 3D model created over a google map.

Illustrates exclusion on the top view of the building.

Illustrates aerial view of the site.

Provides user defined auditing constraints.

Generates log file indicating the deviation in user constraints over incoming values.